Cheraw State Park – share from COUNTY.COOL
We have an absolute treasure carved into the tall pine forests of Cheraw, but have you taken the time to explore and revel in all that our Cheraw State Park has to offer? If not, we've mapped out all the info you'll need when planning your next visit.
A bit of natural history & biology
In 1934, Cheraw State Park became South Carolina's first proposed state park, thanks to the U.S. government and local donors. Legend says that the children of Cheraw collected pennies for the original 700 acres of the park; the total 7,361 acres was then developed by the Civilian Conservation Corps (CCC) as part of FDR's New Deal. Many buildings built by the CCC in the 1930s are still in use at the state park today. Cheraw State Park is also one of two Recreational Demonstration Areas in the state, destinations created from barren farmland that was purchased by the government in the 1930s. In 1990, 1.4 more acres was purchased from A. Wannamaker.
This outdoor haven is laden with a forest of towering longleaf pines, the habitat for the federally endangered red-cockaded woodpecker. The 360-acre Lake Juniper, built by the CCC, is one of the park's ultimate highlights, surrounded by wetlands clogged with Atlantic white cedars. Expect to also catch glimpses of rare, protected plants, like golden heather, pixie moss and more. Kissing the banks of Lake Juniper are blooms of sweet pitcher plants and hunter's cups in the spring. You may even spot a fox squirrel running through the park.
Take a drive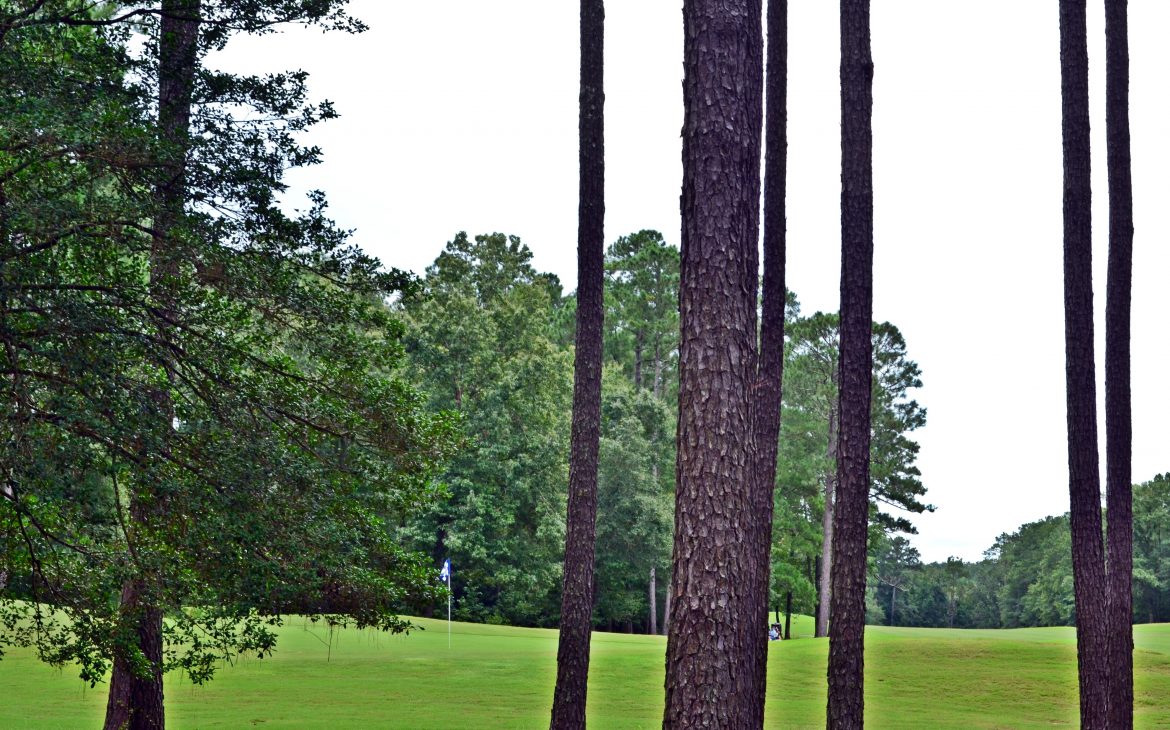 A unique feature of Cheraw State Park is its 18-hole championship golf course. Designed by Tom Jackson, the course is perfect for all skill levels, with gentle sloping greens, large landing areas and mostly par 4 and 5 holes, and easy on the eyes, with a backdrop of piney woodlands and Lake Juniper on some holes. (The Cheraw State Park Golf Course is actually a Certified Audubon International Wildlife Sanctuary.) Before a round, take some practice swings on the practice green or driving range. After a round, check out the clubhouse, pro shop and snack grill onsite – or retire in one of the nearby cabins to rest up overnight before another round the next day.
Hit the water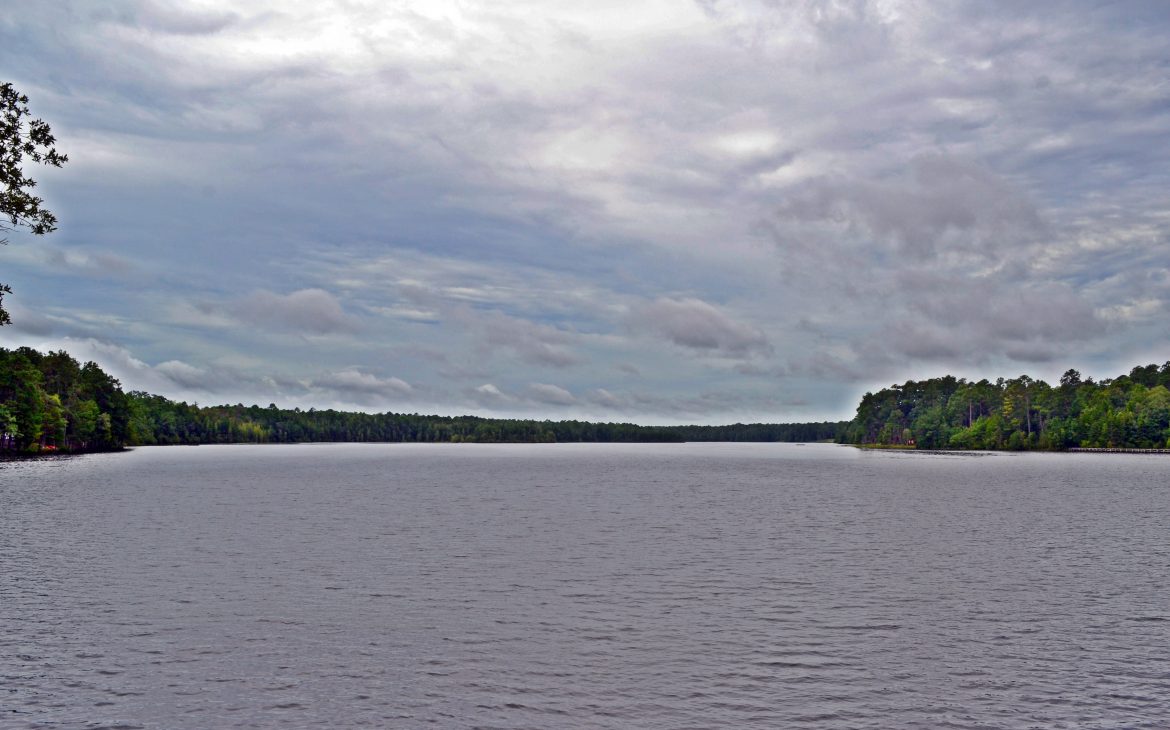 Note: A Moonlight Canoe Float is hosted by the park once a month from March to October.
Lake Juniper is the glorious hydra-centerpiece of Cheraw State Park – all 360 acres of it.  Dug out by the CCC in the 1930s, the 2.5-mile lake can be enjoyed in some form year-round, from swimming in the summer to water activities throughout the other seasons, including boating and fishing (with license), and canoes, kayaks, pedal boats, and stand-up paddleboards (rentable at the park). Bring your own fishing gear, or borrow rods and reels from the park office, as part of SC DNR's Tackle Loaner Program for your chance to catch bass, bream, or catfish. Non-motorized fishing boats are also available for rent; private boats (10 horsepower max) can access the lake at the park's boat ramp. You can also take in the natural beauty of Lake Juniper by way of the boardwalk that runs along the lake and passes by some of the campsites and wetlands.
Lodging & camping
If you choose to extend your stay at the park and stay the night, Cheraw State Park offers fine accommodation options: nine cabins (one to four bedrooms), 17 campsites near the shore of Lake Juniper, and two boat-in camping areas. All cabins include bed and bath linens, cooking and eating utensils, heat, air conditioning, microwave, TV, Wi-Fi, automatic coffeemaker, screened-in porch, LP gas grills for outdoor cooking (gas tanks available for rent at the park office), and a picnic table. Pets are not permitted in cabins or cabin areas.
Group camps are also an option for larger family or group gatherings, where they can accommodate up to 120 guests.
Each campsite features packed gravel, individual water and electric hookups, and access to restrooms with hot showers. The pull-through sites accommodate RVs up to 34 or 40 feet; a dump station is available for RVs. There are five designated rustic tent campsites.
Take a hike
Whether you're looking to follow a trail by foot or by bike, the state park is laid out with both. Two hiking trails are the Turkey Oak Trail, a 4.5-mile loop, with a shorter 2-mile loop option, and the half-mile boardwalk along Lake Juniper that crosses the dam spillway. The Cheraw Mountain Bike Trail is 9 miles long, mostly a sandy trail that winds through a forest of pines and hardwoods and has plenty of ups and downs in elevation.
Additional park perks
On top of all of these amenities, Cheraw State Park also has a gift shop stocked with park souvenirs and golf goodies, a large, natural-looking playground, birdwatching opportunities, two picnic shelters that each accommodate up to 60 people, several geocaching sites, programs and guided tours.
For more info or for reservations, visit https://southcarolinaparks.com/cheraw. You can also call 1-866-345-PARK(7275).
Header photo credit – campsitephotos.com