Having a skilled, seasone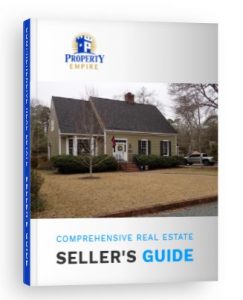 d Real Estate Agent guide you through buying or selling a home in Chesterfield County or Marlboro County is key to protect you while making, likely one of the largest financial decisions of a lifetime.
On that front, we do our best at Property Empire Real Estate to share information with home buyers & sellers so they can make informed decisions.
From how to know you're buying the right house to preparing your home to sell for the best price.
If you're ready to buy or sell a home, consider visiting our website to download our FREE Property Empire Buyers' Guide or Property Empire Sellers' Guide.
BUYERS – https://propertyempire.com/buyers-guide/
SELLERS – https://propertyempire.com/sellers-guide/
And remember, if you're buying or selling a home, let us help – so you can make your next right move.
Property Empire Real Estate is a Real Estate Brokerage located in Cheraw SC, serving home buyers & home sellers in Chesterfield County South Carolina & Marlboro County South Carolina.